HOUSTON DWI LAWYER
CLYDE W. BURLESON, P.C.
The DWI Lawyer That Other DWI Lawyers Call
Former Assistant District Attorney & Chief Prosecutor for the Texas Alcoholic Beverage Commission
CALL HOUSTON DWI LAWYER CLYDE BURLESON AT
713-628-1503 24 HOURS A DAY TO GET HELP NOW!
Do You Really Need a DWI Lawyer?
If you or a loved one has been arrested for DWI in Houston, you need a proven Houston DWI lawyer. You can't afford to leave any aspect of your case to chance or in the hands of an inexperienced public defender.
Driving While Intoxicated (DWI) is a serious criminal offense and one that is looked down on in society since impaired driving recklessly puts the welfare of so many people at risk. While a DWI arrest isn't uncommon, it still has the potential to negatively impact your life and finances for many years to come. You need the best defense possible to secure a future for you and your loved ones.
IF YOU READ NOTHING ELSE—FOR YOUR OWN GOOD—READ THIS!
When cited for DWI, you face an AUTOMATIC LOSS OF YOUR DRIVER'S LICENSE even if you are NOT CONVICTED! You only have 15 days after being cited to stop your license revocation by requesting an Administrative License Revocation (ALR) hearing! If there's one thing you do today, contact Clyde Burleson immediately to prevent this from happening!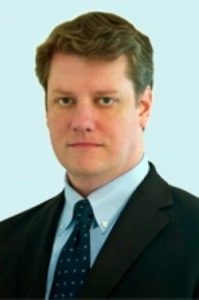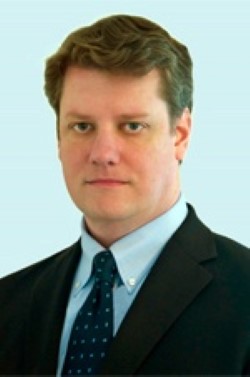 "I know first-hand how the prosecution works and thinks. I've helped hundreds of good people develop their best possible DWI defense. In many instances, the cases have been completely dismissed! Call me at 713-628-1503 and you'll talk to me immediately."
– Clyde Burleson
Why Should You Hire an Experienced DWI Lawyer?
Chances are, you aren't what anybody would consider a hardened criminal. Most likely, you simply made a mistake that you want to put in the rear-view mirror and are wondering if hiring an experienced DWI lawyer is worth it or if you should use a court appointed attorney or even go it on your own.  Take into account the following consequences of your DWI and understand the seriousness of the situation you are in. The choices you make today will affect the rest of your life.
These punishments are likely for even first-time offenders. It only gets more punitive, complicated and expensive if you're had a DWI in the past. With all that is at stake, why wouldn't you consult a Houston DWI attorney to get the full picture of your situation and how they may be able to help guide you through what your best DUI defense options are. Take a look at our DWI News & Articles for answers to common questions!
License Revocation
You have 15 days from the date of your arrest to schedule a Texas Driver's License Revocation Hearing so you can keep your driver's license. If you don't request a hearing before the 15-day deadline, your driver's license will be automatically suspended, even if you are ultimately proven innocent.
Penalties
Depending on factors such as your blood alcohol concentration (BAC), if anybody was hurt or killed due to your impaired driving and your past criminal record, you could be sentenced to significant jail time, large monetary fines, extended community service and a lengthy supervised probation period.
Ignition Interlock
Even first time DWI offenders in Houston will lose driving privileges and will most likely need to install an ignition interlock device (IID) on their car to get these driving privileges back. This technology is humiliating, costly and inconvenient. It is also prone to errors that can lead to additional penalties and fines.
Probation & Classes
Supervised probation isn't as easy as regular meetings with your probation officer. Supervised probation for a DWI offense will include travel restrictions, monthly fees, random drug tests, an alcohol education class, 3 months of Supportive Outpatient Classes (SOP) or even an Inpatient Alcohol Rehabilitation stay.
One Man's DWI Experience…
"I had never been in trouble before I got pulled over in June 2016. I thought if I was honest & accountable I'be be shown some leeway and chalk it up to a life lesson. Instead, I found myself in a Harris County holding cell with 40 other criminals in a 20′ x 15′ cell being charged for DWI and gun possession even though I had a CHL. How is that even possible? Nobody would tell me. TV doesn't do the cell justice. Concrete. Smelly. Cramped.
No windows. Drinking water available from the top of the toilet. Nothing to do except stare at the guy next to you. The most experienced would try to be the first one into the next cell (they rotate you every few hours) so they could get a roll of toilet paper to use as a pillow.
They processed us like cattle, answered no questions and provided very little information on what I could expect moving forward. I was out in 2 days with little more than a court date and a stack of papers I could not decipher. It was scary. That all went away when my wife contacted Clyde. He asked me what happened, told me what to expect and immediately began working on my behalf to make sure I could keep my license and to begin my DWI defense. From that day on, we spoke regularly as court dates got postponed and new wrinkles arose.
I don't know how I would have got through it without him.  If I'm being 100% real, the system isn't set up to help you even if you plan to be accountable and own up to your mistake. If there's 1 thing you can do besides not drive drunk, be sure to hire Clyde Burleson as your Houson DWI lawyer to guide you through the process and ensure you get a fair result." — JW, Katy Texas