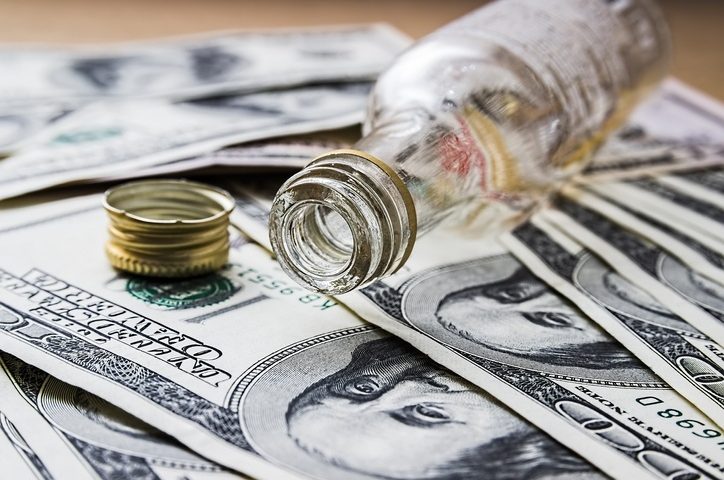 What is the Cost of a DWI in Texas?
What is the Cost of a DWI in Texas?
If you find yourself charged with DWI in Texas, there are extensive fines and fees you will face. But exactly how much can you expect to pay? Did you know that the cost of a DWI in Texas – even a first time offense – can easily exceed $10,000 if convicted.
Here is a breakdown of typical fines and fees associated with a DWI conviction in Texas:
Bail Cost
If you are charged with DWI, you may be able to pay bail rather than stay in jail. The amount for bail is contingent on several factors, such as past DWI convictions or other convictions, BAC testing compliance, or if other "enhanced offenses" were committed during the DWI. Typical bail amounts of $200-$1000 are set for first time offenders. This amount can be raised or lowered by the judge.
Vehicle Towing and Impound Costs
If you are arrested for suspicion of DWI, your care will be towed and impounded. Towing fees vary but are typically $250-$450. Impound fees are usually around $20. Expect to pay daily storage fee at the impound lot of $5-$20 each day.
Legal Fees
The majority of DWI costs will come from legal fees. Choosing a law firm that specializes in DWI cases may affect the legal fees, and law firms that are more established tend to have higher legal fees. If you want the best DWI lawyer in Houston, they generally won't be the cheapest. But they will save you more with a proper DWI defense. Fee schedules will vary among lawyers.
Your DWI lawyer cost will depend on several things, including if your lawyer charges by the hour or with a flat rate, how much work is needed to do to prepare your defense, etc. For example, it takes less work for your lawyer if he works with the court on a plea arrangement (typical for first time offenders), whereas your lawyer will do much more work preparing your defense for trial which could potentially double your legal fees.
You can expect legal fees up to $5000 for cases that do not go to trial, and you can expect fees to go up to $10,000 if your case goes to court.
Court Costs
The State of Texas court system can levy considerable fines and fees for anyone with a DWI conviction. If you are convicted of DWI, court costs for appearing in court are passed on to you. These costs are usually between $200 and $1500.
Court-Imposed Fines
By state law, you must also play a DWI fine if convicted. Texas created a schedule of DWI fines along with other non-monetary consequences. However, the amount of the fine is determined by the judge if your case goes to court or by plea agreement made with the prosecutors.
The maximum fine for first time offenders with a BAC less than 0.15 is $2,000.
The maximum fine for second time offenders is $4,000.
Third time offenders or any DWI offenders that commit intoxication assault or intoxication manslaughter can expect fines up to $10,000.
Probation Fees
All DWI offenders will be placed on mandatory probation, with a minimum of six months probation. The probation fee for anyone convicted of DWI is between $60-$100 each month during the probation term.
Alcohol Education Program Fees
If you are a first time DWI offender, you may be ordered to take part in an Alcohol Education Program. It is a 12-hour course that typically costs $70. If you are a repeat offender, you may be ordered to take a DWI Intervention Program, which is a 30-hour course that costs $160.+
Insurance Costs
In order to have your driver's license reinstated after a DWI suspension, you may have to obtain additional insurance to meet minimum liability coverage. The minimum requirements include:
$30,000 for injury or death of a single person in a car accident
$60,000 for injury or death of more than one person in a car accident
$25,000 for property damage in a car accident
SR-22 Costs
In order to have you driver's license reinstated after a DWI suspension, you will be required to obtain a Financial Responsibility Insurance Certification, or SR-22, for at least two years. The SR-22 fee is usually $15-$25. Even though this is a small fee, having as SR-22 flags you as a high-risk driver, which usually causes your insurance rates to go up. Drivers in Texas convicted of DWI may experience an increase of 80% or more in annual insurance premiums, which is usually around $1000 extra each year.
Interlock Ignition Costs
The Interlock Ignition Switch is a device installed in your car that requires you to take a breathalyzer test in order to start your car. If you are ordered to have this switch installed in your car, installation costs average about $150 and the monthly cost of the ignition interlock is usually $70-$100.
Avoid DWI Costs
To avoid these costs, hire an experienced DWI attorney like Clyde W. Burleson.  Call 713-628-1503 today and speak with him 24 hours a day / seven days a week.