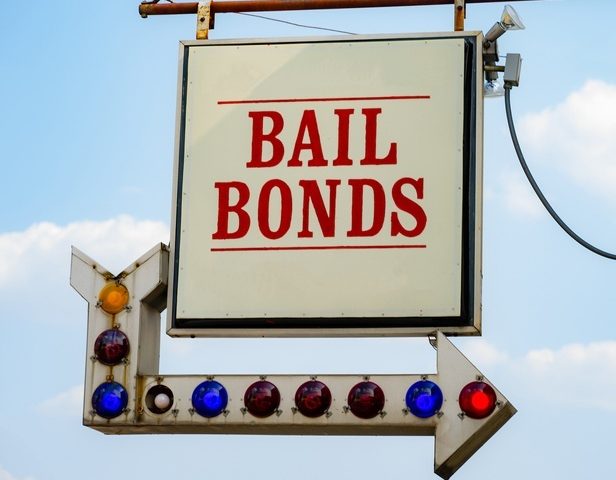 How Do I Bail Somebody Arrested for DWI Out of Jail?
Location to Post a Bail Bond
The Harris County Sheriff's Office will accept cash or surety bonds at 700 N. San Jacinto Street, Houston, TX 77002.
What is a Bail Bond?
A bail bond is a written contract between the individual and his sureties that will guarantee their appearance in court or before a magistrate. The bail itself is a security provided by the accused that they will appear before a court to answer for their DWI charges.
What is a Cash Bond?
Cash bonds are the full amount of the bond posted by cash, cashier's check or money order on behalf f the accused.  All cashier's checks or money orders should be made payable to the 'Harris County Sheriff's Office' and absolutely NO personal checks are accepted. You are required to have a government-issued photo ID and all cashier's checks and money orders require verification prior to approval. For this reason, if you are presenting a cashier's check please make sure you do so prior to the closing of the issuing bank or financial institution.
What is a Surety Bond?
Surety Bonds are bonds posted through approved Harris County bonding companies that charge a fee for their services. Once bail is posted, the defendant will receive a future court date and be released from jail.
What is a Personal Recognizance Bond or P.R. Bond?
This bond is based on the defendant's promise that they will show up for trial and no security is required. It is used when the judge or magistrate is satisfied that the defendant will appear without the need sureties or any other security.
What is a Pretrial Release Bond?
A pre-trial release bond may be granted by the judge based on positive information received from pretrial services. When the judge approves this bond, it usually is accompanied by a number of special conditions that are similar to what would be required during probation. This may include travel limitations, limitations of business they can visit (i.e. bars, clubs, etc), random drug testing and the installation of an ignition interlock.
Calculating Bail for a Houston DWI Arrest
Bail for a DWI arrest in Houston is not a standardized number. It can vary for a number of reasons, including the presiding Judge's temperament that day or feelings about people who drive while intoxicated. Factors that play a role are:
Does the accused have any Prior DWI convictions?
Did the accused co-operate when it came time for breath / blood testing?
Did the crime include injury (intoxication assault) or death (intoxication manslaughter) to others?
Is the accused a flight risk?
Is the accused dangerous or violent based on their criminal history?
While most first time DWI cases will be released on a P.R. bond or a bond in the neighborhood of $1,000, felony DWI arrests can be as high as $35,000 or even not be given a change to make bail altogether.
How Do I Bail Somebody Arrested for DWI Out of Jail? Get a Lawyer!
Your choice of lawyer can play a big role in the amount of bail you are required to pay. Call a proven DWI lawyer like Clyde W. Burleson, P.C. at 713-628-1503 to be sure to get the best DWI defense.