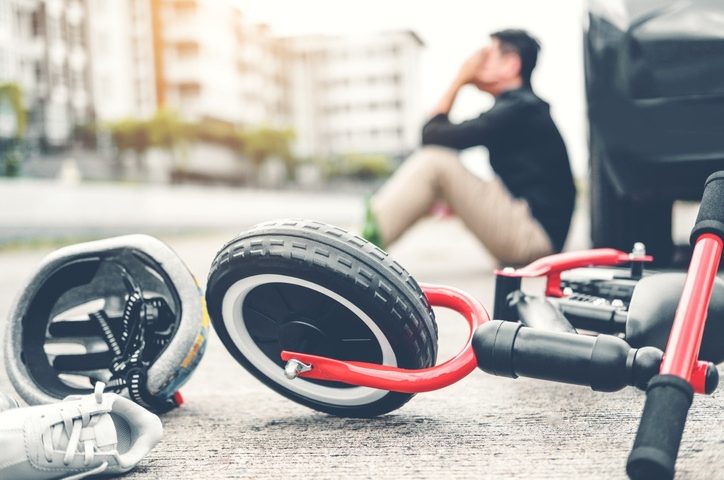 What is Intoxication Manslaughter?
According to the State of Texas Penal Code, Title 10, Sec. 49.08, intoxication manslaughter occurs when "a person commits an offense if the person: (1) operates a motor vehicle in a public place, operates an aircraft, a watercraft, or an amusement ride, or assembles an amusement ride; and (2) is intoxicated and by reason of that intoxication causes the death of another by accident or mistake."
By law, intoxication manslaughter is a felony in the second degree.  However, the offense is a felony in the first degree if the deceased is a firefighter, emergency medical services personnel, peace officer or judge.
Fines Associated with Intoxication Manslaughter
If you are convicted for intoxication manslaughter, you can expect fines up to $10,000.  You will also be required to pay an annual surcharge fee for three years in order to retain your driver's license.  These fees are $1,000/year for first time offenders, $1,500/year for second time offenders, and $2,000/year for any offender with a Blood Alcohol Content (BAC) of more than 0.15 at the time of the offense.
Incarceration
If convicted, you will be sentenced to serve jail time, ranging from two to 20 years in jail.  If you receive probation in place of a jail sentence, you will still be required to serve a 120-day jail sentence.
Ignition Interlock
You may also be ordered to install a vehicle ignition interlock device on your car, at your expense.  There is also a monthly service and fee associated with the device.  This device requires you to blow into a device that measures your BAC.  If there is even a trace amount of alcohol in your system, the device will lock the ignition and you will not be able to start your car.
Community Service
A felony conviction also comes with mandatory community service.  You are automatically required to 240 hours of community service, and the state allows up to an additional 800 hours of community service as determined by the state's judgement.
Loss of Rights & Privileges
If convicted, your driver's license will be suspended, ranging from 180 days to two years.
Your voting rights will be suspended until you successfully complete the punishment, including any term of incarceration, parole, supervision, probation period, or has been pardoned.
Your firearms license will be revoked, and you cannot own or possess a firearm during the punishment phase.  You must wait 5 years after your release from jail or the end of your parole, whichever happens later, before you can reapply for a firearms license.
The court will also order you to refrain from the use of alcohol and any controlled substance without a prescription while you are completing the punishment.  You will also be subjected to random drug tests.
Avoid The Consequences of Intoxication Manslaughter
Call Houston DWI Attorney Clyde W. Burleson today at 713-628-1503 for a free consultation.