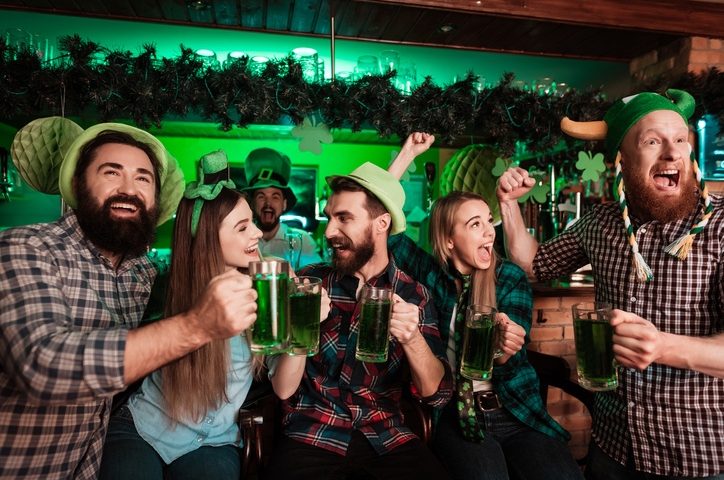 Planning to drink in Houston on St. Patrick's Day 2021? If like many, you plan to take advantage of the removal of bar and restaurant restrictions, there's a lot more to do this year than last year. That said, most bars and restaurants will still require masks for the safety of both customers and employees. Much like a Christmas DWI, you'll want to avoid ruining your holiday with a DWI.
What to Do in for St. Patrick's Day Houston 2021
March 13
62nd Houston St. Patrick's Parade
St. Patrick's Day Patio Party | Social Beer Garden HTX
St. Patrick's Downtown 2021 | Downtown Houston
March 14
St. Patty's Day Throw Down! | Several Locations
March 17
#PaddysDay #PreParty @ Pimlico!
Houston 'Luck of the Irish' Pub Crawl St. Paddy's Weekend 2021 | The Dogwood + Various Venues
Green Mile Block Party | 4 Locations 
St. Patty Block Party | Pour Behavior
St Patrick's Day Celebration at McGonigel's Mucky Duck
March 21
Safe Sounds: Pat Green | The Rustic
What to Do if You Plan to Drink for St. Patrick's Day Houston 2021
Plan ahead: If you plan to "drink like an Irishman" at your house or at a friend's, plan to not leave.  A guest room, couch or even the floor of the bathroom are a better option than getting on the road.
Take a Cab/Uber/ Lyft: There's no excuse to not employ a cab service if you have been drinking. In Houston, all these services are plentiful and some even offer free rides on Holidays like St. Patrick's. Even if you have to pay for it, the cost of a DWI (and associated penalties for a DWI) is far greater than even the highest surge pricing rates.
Pace Yourself: Limit yourself to one drink and hour while mixing in assorted non-alcoholic drinks like soda or water to avoid a St. Patrick's Day DWI.
Avoid Green Beer: Green beer will not get you any more or less drunk than regular beer, but it sure does make you look like an idiot. If you're considering drinking green beer, do us all a favor and stay home.
Program (713) 628-1503 into your phone: That's the direct cell phone of Houston DWI Lawyer Clyde W. Burleson, P.C.  If arrested for DWI on St. Patrick's Day, or even for Spring Break festivities, give Clyde a call, even if you did drink green beer.
What to Do if You Get Stopped for a DWI on St. Patrick's Day Houston 2021
Call Clyde W. Burleson P.C. at 713-628-1503. He offers a free consultation and can prepare a DWI defense for you starting with saving your driver's license at an Administrative License Revocation Hearing.