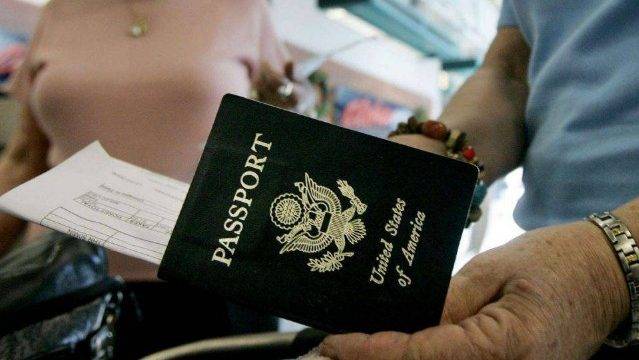 Can You Travel After a DWI?
Call Houston DWI Lawyer Clyde W. Burleson at ☎ 713-628-1503 For a Free Consultation
DWI travel restrictions can be challenging. In other words, your criminal record travels with you and can often restrict your destination options. A DWI in the U.S. will result in international travel restrictions to many countries. As a result, it is best to do some research before booking a vacation overseas. Otherwise, you may find your trip cut short and yourself on the next available flight home.
What are DWI Travel Restrictions 
Europe
The European Union does not consider DWI a "prohibited offense".  As such, if you have a DWI on your record, you may enter any member country in the European Union and travel freely between member nations. This is further reinforced via the Schengen Agreement which allows visitors to travel freely within the borders of 26 European nations.
Africa
What Countries Have DWI Travel Restrictions?
Canada
Any DWI is a felony in Canada, so Canada has strict DWI travel restrictions. You will be denied entry if you have had a DWI in the past 10 years. Additionally, Canada has access to the FBI database of criminal records. So, even if you planned to not disclose a DWI, you will be found out.  Visiting Canada with any criminal record will require 1 of 2 options:
You can apply for a temporary residency permit or you can apply for criminal rehabilitation.
Temporary residency permit
$155 to file the paperwork along with hiring a TRP attorney which can range from $1200 to $3000.

You must prove in your application that you are remorseful for your actions and that you will be a low risk tourist

You must give your reasons for visiting Canada. Based upon that, they give you a time period you can visit Canada. This can range from a day to three years but it could be longer.
Criminal rehabilitation
Five years must have passed since your conviction to be eligible.

You have pay the fees for the legal paperwork($155). You then need to hire a TRP lawyer to take care of the rest of it for you. This is from $1200 to $3000.

If ten years have passed since your last conviction, criminal rehabilitation will be automatically granted to you without the need for a lawyer.
Australia & New Zealand
Traveling down under is relatively easy for US citizens, but it does require an electronic visa. The requires passing a character test. To clarify, a visitor cannot have:
A substantial criminal record
Prior convictions
Association with known criminals
Any of the issues above will prevent you from entering. If you do have a DWI, it is best if you apply for a travel waiver.
Mexico
Mexico can refuse entry if you have had a DWI in the past 10 years. This determination is based solely at the discretion of the border officer.  That said, Mexico has traditionally focused on felony DWI which means a DWI that resulted in:
Death
Serious injury
Property damage
Unless you meet any of these criteria, it is unlikely you would be have DWI travel restrictions in Mexico. However, it wouldn't hurt to be really nice to the border officer.
China, Japan & Malaysia
These countries' travel visa applications ask about misdemeanor charges in the traveler's home country. They may also run background checks depending on your answers or attitude.
The key here is honesty: In these and many other nations, hiding or lying about a criminal background can have worse consequences than the criminal background itself. In short, it's in your best interest to disclose your DUI when entering China, Japan, or Malaysia. Your best chance at entry is to contact their US consulate to determine the best course of action. Usually, that means applying for a free travel waiver.
South Africa
Misdemeanor DWI is not a problem but any DWI that is classified as a felony will disqualify you from entry.  You will be expected to voluntarily disclose any criminal past upon entry and failure to do so is deemed "deception by silence" and will rest in an immediate refusal.
Qatar, Dubai & Other Persian Gulf Countries
DWI travel restrictions are a challenge in the Middle East. These countries require a business visa to enter and that requires a security clearance. A DWI may be enough to disqualify a person from obtaining this clearance.
Past that, entry is often up to the discretion of the immigration officer, so travelers worried about a DWI on their record should call the consulate or embassy ahead of time for advice.
What Can You Do To Avoid Travel Restrictions Abroad Due to DWI
We cannot change the laws in other countries, but we can help you get your case dismissed or have the charges reduced to allow for travel.  If you've been arrested for DWI and worry about the ramifications of travel restrictions abroad, you need to contact an experienced DWI attorney.
Contact Clyde Burleson to Avoid DWI Travel Restrictions.
To see what your options are for DWI defense, contact Contact Clyde W. Burleson, P.C. at 713-628-1503.