Houston DWI Lawyer Clyde W. Burleson, P.C.
WHY SHOULD YOU HIRE A HOUSTON DWI LAWYER TODAY?
Houston DWI Lawyer Clyde W. Burleson, P.C. might be the best decision you make today.
1. You Only Have 15 Days To Save Your License by Requesting An ALR Hearing.
You only have 15 days to stop your license revocation by requesting an Administrative License Revocation (ALR) hearing or lose your driver's license. The ALR Hearing may be the most important thing you do as part of your DWI defense. Just because you were arrested for DWI does not mean that your license is automatically suspended, but you need to act fast.
2. The Choices You Make Today Will Affect the Rest of Your Life.
You face a number of penalties, including jail time. Moreover, your problems get more punitive, complicated and expensive if this is not your first DWI. As a result, you need to consult a Houston DWI lawyer for an expert opinion. A DWI conviction can stay on your criminal record for life.  Don't let a mistake ruin your future.
3. A Proven DWI Lawyer > Overworked Public Defender.
DWI charges require a proven Houston DWI lawyer. Do not leave anything to chance or in the hands of an overworked public defender. DWI is a serious crime and a conviction comes with harsh penalties. A DWI defense must include elements that only an experienced DWI lawyer will know.
4. The Penalties For A DWI In Houston Are Severe.
A first DWI conviction will incur penalties such as:
$3,000 fine
180 days in jail
1 year license suspension
The penalties for DWI only get worse if you have:
Been convicted of DWI in the past
Have a BAC over .15
Cause damage or bodily harm death.
Are underage
5. The Costs Of A DWI Conviction Are High.
Towed Vehicle Costs

Bond

Pre-Trial Supervision

Drug Tests

Interlock

Scram Device

Administrative License Revocation (ALR) Fees

Occupational License

SR-22 Costs

Pre-Paid Insurance

License Reinstatement Fee

Car Insurance Rate Increase

Court Costs

Pre-Trial Intervention Fees

Lost Wages

Loss Of Job

Treatment Programs
6. Houston DWI Lawyer Clyde W. Burleson, PC is the Right Decision.
The cost of a Houston DWI lawyer is a lot less than the cost of a DWI in Texas. Call for a Free consultation today
WHY SHOULD YOU HIRE HOUSTON DWI LAWYER CLYDE W. BURLESON, P.C.?
1. Clyde Answers His Phone!
Clyde Burleson is available 24 hours a day / 7 days a week and will take your call directly.  When you call you won't be speaking with a low-level assistant looking to screen your call or see if you have the money to pay. Consultations are free and there is no obligation.
2. He Knows the Importance of the Administrative License Revocation Hearing / ALR Hearing.
The Administrative License Revocation Hearing (ALR) may be the most important part of your DWI defense. You only have 15 days after your arrest to schedule an ALR so you can keep your driver's license. If you don't request a hearing in the time, your license will be automatically suspended.  In addition to allowing you to retain your  driving privileges, this hearing also gives your lawyer the opportunity to gather the facts and evidence he needs to successfully defend your DWI case to the best of their ability. Your lawyer will get the chance to question the arresting officer and any other witnesses, as well as receive any files the District Attorney's Office normally would not let you have access to.
3. He Knows Your DWI Rights.
Do you know your rights when charged with a DWI offense? Do you know that you have the right to remain silent and not answer any questions without legal representation? Are you aware that you have the right to refuse a field sobriety test? A violation of your lawful rights during any part of your arrest and trial could result in the charges against you being thrown out of court. Knowing your rights and when to exercise them could mean the difference between conviction and acquittal. Clyde W. Burleson, P.C. knows the importance of protecting your rights and will fight to ensure that all laws and procedures have been followed.
4. Clyde Knows the Tough New DWI Penalties & Surcharges Enacted by the Texas State Legislature.
Besides legal fees and the possibility of incarceration, are you aware that if you receive a final conviction for a DWI or DUI that you will have to pay thousands of dollars in fees and surcharges to get your license back? Failure to pay these surcharges as scheduled will result in an automatic license suspension. Only when the remaining outstanding balance is paid in full can your license be reinstated. Clyde stays up-to-date on all changes in the Texas DWI penalties & laws and has the knowledge and experience to help you avoid costly fines and jail time.
5. He Knows the Worst DWI Mistakes You Can Make and How to Avoid Them.
The worst mistake you could make after a DWI or DUI arrest is to not seek legal help. Don't assume just because you've been arrested on a DWI or DUI charge that you can't win your case! Don't let them take away your license by not scheduling a Administrative License Revocation Hearing! Do not waive your rights to accept a plea bargain! Avoid the mistakes that could lead to a conviction and costly fines by seeking the advice of a top Houston DUI attorney like Clyde Burleson. He'll evaluate your case and prevent you from making the serious yet all too common DWI mistakes that could cost you thousands of dollars and even your freedom!
6. Clyde Knows DWI Defense.
DWI is a CRIMINAL charge, not a misdemeanor like a traffic ticket. There are serious consequences for a conviction on a DWI charge, ones that could ruin your life and career. Don't mess around. You need an attorney like Clyde Burleson who has years of experience in DWI cases and knows the crucial elements a defense strategy must include to insure that your case gets the best resolution possible. Clyde is the DWI attorney other DWI attorneys call when they need an expert witness.
HOW DO YOU FIND THE BEST HOUSTON DWI LAWYER?
1. Use the Initial Consultation as an Interview for the Best Houston DWI Lawyer
The initial consultation with a DWI lawyer should be used as an interview to see if they are right for you.  It's not about price, their media presence or the car they drive. if this is the right lawyer for Some things to consider include the lawyer's experience with trial cases, background with DWI, professionalism, reputation and availability to actually be the one working on your case.
2. Have All Case Documentation
You need to be prepared and bring all case documentation with you.  A good DWI lawyer will listen to your story, but they also must see your charges, the case against you and the net court date.    Be sure to bring any bail papers, police reports or any documents you have received.  If this is not your first DWI or legal mater, be sure to bring documentation of the cases and findings as well.  This will allow your DWI lawyer to have a good assessment of your case and provide well-informed recommendations.
3. Ask the DWI Lawyer Questions!
Below is a list of sample questions to ask when interviewing a DWI lawyer:
DWI Lawyer Background
Where did you attend law school?
How long have you been practicing criminal law?
Have you ever been on a DWI ride-along with a police officer?
Have you completed the National Highway Traffic Safety Administration Student and/or Instructor Standardized Field Sobriety Test courses?
How do you stay current with DWI laws?
Attorney Experience
How long have you be representing clients facing DWI charges?
How many DWI clients do you represent each year? (Hint: More is not always better)
Have you worked with the prosecutor in my case before?
Is it your standard practice to negotiate plea agreements?
How often do you take your DWI cases to trial?
What is your success rate in defending DWI cases in trial?
Do you take other types of cases besides DWI? If so, which types?
DWI Case Management
What is the size of your law firm?
Will anyone else be working on my case? If so, who, and may I meet them?
Will you be representing me in court, or will someone else be representing me in court?
Who would I call if I have questions? How quickly will I get a response?
How often will status updates be given? What will the status updates include?
Do you offer weekend or evening appointments?
DWI Legal Fees
Do you charge by the hour or with a flat fee?
What is included / not included in your rate?
What is the retainer fee or first minimum payment?
Are there any extra fees I may need to pay, such as expert witness fees, blood sampling re-testing fee, travel/mileage, etc.? If so, what are the estimated amounts for these extra fees?
What forms of payment do you accept?
If you charge a flat fee, can that fee be split into payments? In addition, can the payments be extended past the length of my case?
Outcome/Case Assessment
What are the best, worst, and most likely outcomes for my case?
Is a plea agreement possible?
Should we go to trial?
4. Don't Settle
Don't make a final decision about which lawyer to hire at your initial meetings. Similarly, you should never feel pressured to hire a lawyer on the spot. This is a big decision. Take a little time to think it over at home and come to a final decision, but remember, there are real deadlines that must be worked on immediately!
5. Do Your Homework
If you have narrowed your search down but still can't decide, you can ask for names and contact information of a few former clients from each lawyer. Ask these former clients questions about their lawyer, such as their experience working with the lawyer, what they think the lawyer's strengths/weaknesses are, and if they would hire the lawyer again. Be sure to check out their reviews on Google My Business and Social Media.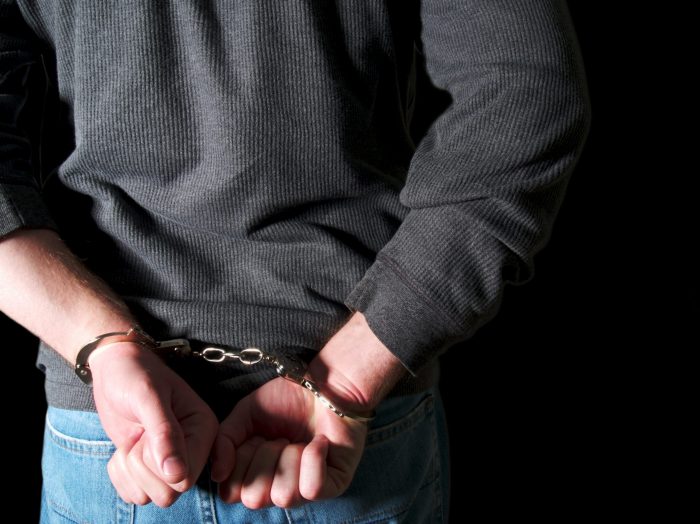 I Did Everything Wrong
I was stopped for DWI in June 2016. When questioned, I responded honestly. After all, I consider myself to be an accountable person. For instance, I admitted to having drinks at a bar earlier in the evening.  Secondly, I voluntarily took a field sobriety test. After that, I offered to take a breath test. In other words…I did everything wrong.
As a result, there I was in a 20′ x 15′ holding cell with 40 other criminals. Firstly, I was charged with DWI. Secondly, I was also charged with unlawful carrying of a weapon even though I had a CHL. How was that possible? Nobody would tell me. However, they made it very clear I could lose my right to own a firearm.  Meanwhile, my wife could not get any information since I was unable to call her. Eventually, I was released after posting bail with little more than a court date and a stack of papers I could not decipher.
You Need a Houston DWI Lawyer
As a result, we contacted Clyde. He listened intently and asked lots of questions. Subsequently, he requested an administrative license revocation hearing to save my license. Secondly, he prepared my DWI defense. We spoke regularly as the court date approached and he made it clear what our defense strategy was and exactly what I could expect. I don't know how I would have done this on my own. In short, you need a Houston DWI lawyer.