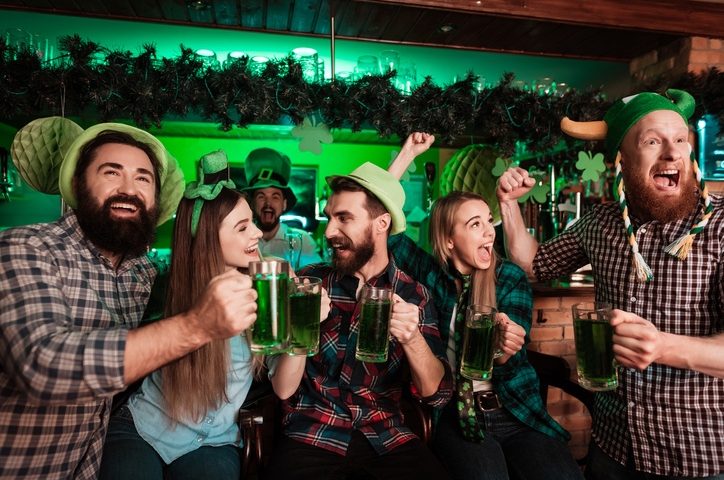 Avoid a St. Patrick's Day DWI Amid Coronavirus Bar Closures
Plan to Drink in Houston on St. Patrick's Day 2020? It's clear that St. Patrick's Day in Houston 202o will be a lot different than the ones before it, with the implementation of Coronavirus Bar Closures. If you still plan to dance the night away to The Pogues, Flogging Molly, Dropkick Murphy's or even The Chieftains (for your old school readers) here's what you need to know to avoid a St. Patrick's Day DWI.
Coronavirus Bar Closures Start on St. Patricks Day
Bars in Houston will be shut down starting at 8am on March 17th and will continue to be closed for at least 15 days. This move comes after a recommendation from the Center for Disease Control and Prevention to cease all gatherings of 50 or more people in the coming eight weeks. Many other cities – including New York, Chicago & Los Angeles – announced similar measures to combat the spread of COVID-19.
It's no coincidence that these measures went into place on the morning of St. Patrick's Day.
St. Patrick's Day is traditionally the third biggest drinking day of the year falling short of only Mardi Gras and New Year's Day. Large crowds flood local pubs for a night of fun, with the holiday intrinsically linked to the consumption of copious amounts of alcohol. Green beer and Irish whiskey, seemingly the drink of choice for even the non-Irish participants, may still be poured this year, it won't be at Kenneally's, Pimlico or McGonigel's Mucky Duck
While bars will be closed in Houston due to the Coronavirus / COVID-19 shut-down, you can still expect a large number of St. Paddy's revelers to both drink and drive this St. Patrick's holiday. If you plan on staying in on St. Patrick's day, we think you've made a great choice to avoid both COVID-19 and roads that are traditionally filled with people who have had too much Irish cheer.
Here's what you need to do if you plan to drink in Houston on St. Patrick's Day 2020:
Plan ahead: If you plan to "drink like an Irishman" at your house or at a friend's, plan to not leave.  A guest room, couch or even the floor of the bathroom are a better option than getting on the road.
Take a Cab/Uber/ Lyft: There's no excuse to not employ a cab service if you have been drinking. In Houston, all these services are plentiful and some even offer free rides on Holidays like St. Patrick's. Even if you have to pay for it, the cost of a DWI (and associated penalties for a DWI) is far greater than even the highest surge pricing rates.
Pace Yourself: Limit yourself to one drink and hour while mixing in assorted non-alcoholic drinks like soda or water to avoid a St. Patrick's Day DWI.
Avoid Green Beer: Green beer will not get you any more or less drunk than regular beer, but it sure does make you look like an idiot. If you're considering drinking green beer, do us all a favor and stay home.
Program (713) 628-1503 into your phone: That's the direct cell phone of Houston DWI Lawyer Clyde W. Burleson, P.C.  If arrested for DWI on St. Patrick's Day, give Clyde a call, even if you did drink green beer.